Hello there, welcome to this blog.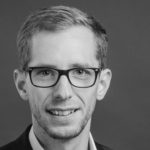 My name is Christopher and I'm a PhD Student at the University of Bonn and Research Assistant at the Institute for Psychology, Department for Research Methodology, Psychological Assessment and Evaluation. When I'm not at the university, I'm working as a Data Scientist at the market research company SKOPOS. You find more info on my CV website.
This blog, which contains posts in both German and English, will be about some of the things I study, mainly research methods (including but not limited to psychological research), statistics and market research.
Citing this blog
In times of scientific blogs and webpages, I should say something about citing this blog. You can, of course, cite and link my posts as much as you like as long as you give a correct reference including a link. If you want to reference a blog-post in a paper, thesis or any other printed media, however, please be aware that there is no guarantee that this blog survives more than three years.
Contact
You want to send me an email? Great, let's become pen pals! Just write me at .
Links to various social networks are in the menu at the bottom. Feel free to follow, comment or send me a message there.